Photo From Instagram
Cute Braided Hairstyles
Putting your hair in braids is a beautiful and quick way to style it. Braids go with everything, no matter what you're wearing, either a fancy dress, a casual skirt, or even edgy leather pants. The great thing about braided hairstyles is that they can be changed to fit your attitude.
There are a lot of easy hairstyles that you can choose from. Each has its unique charm and appeal. The incredible thing about these braids is that they can be changed to fit any hair type, whether it's naturally straight, curly, or wavy. Read on for more kinds of cute braided hairstyles to get inspiration for your next hairdo.
Fishtail Braid With A Lase Twist
You can definitely steal the show by adding two braids to your hair in one style. Start by making French rope twist braids along the head to get this beautiful, fairytale-inspired look. Then, add a beautiful fishbone braid through the middle to finish it off.
If you want to make braiding easier, use a texture spray, which gives your hair more grip and hold.
After you've skillfully made these two braids finish off your beautiful look with a setting spray. With this final touch, your carefully styled braids will stay in place all day or night, keeping their beauty.
Putting together French rope twist and fishbone braids adds a fun touch and shows off your imagination. This makes it an excellent choice for any special event or just when you want to make a fashion statement that people will remember.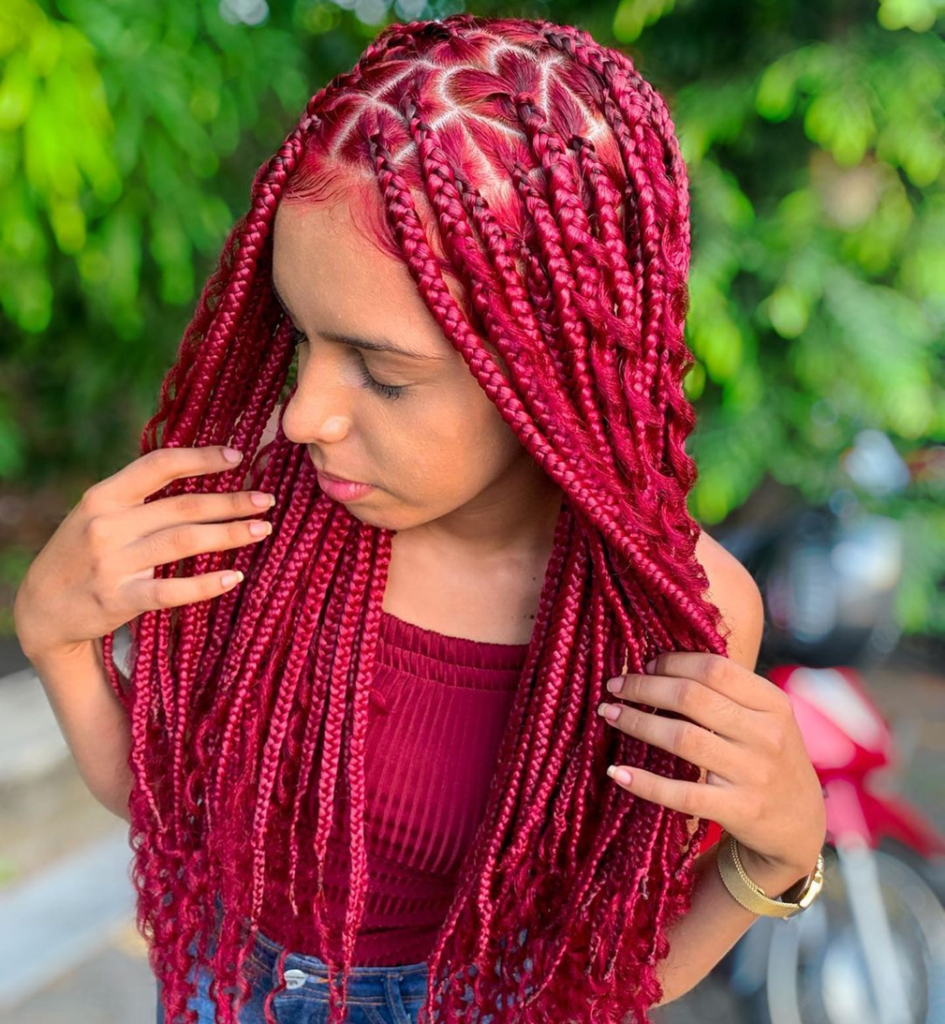 Photo From Instagram
A Side French Braid
Braiding is one of the best ways to give thick hair more depth and dimension. When paired with a deep brown color, they make this sense of depth and structure even more vital.
The pull-apart French braid, which is carefully woven from one ear and slopes smoothly to the nape on the other side, is a striking example.
This braid style not only brings out the beauty of thick hair but also gives off an air of sophistication and grace.
When thick hair, a deep brown color, and a skillful pull-apart French braid come together, they create a stunning, stylish, and elegant look.
Double Braid Crown
Going for a crown of braided hairstyles is always a good idea for formal events, and you can go right with it. This classy style gives your outfit a touch of polish, making it an excellent choice for important events.
It's a beautiful twist on the classic Milkmaid braid, with a thick crown around the head and a smaller crown below it.
The result is a royal and well-groomed look that's great for weddings, parties, and other formal events. If you copy this look, it will add a bit of class and elegance to your outfit and make you feel like a queen at the event.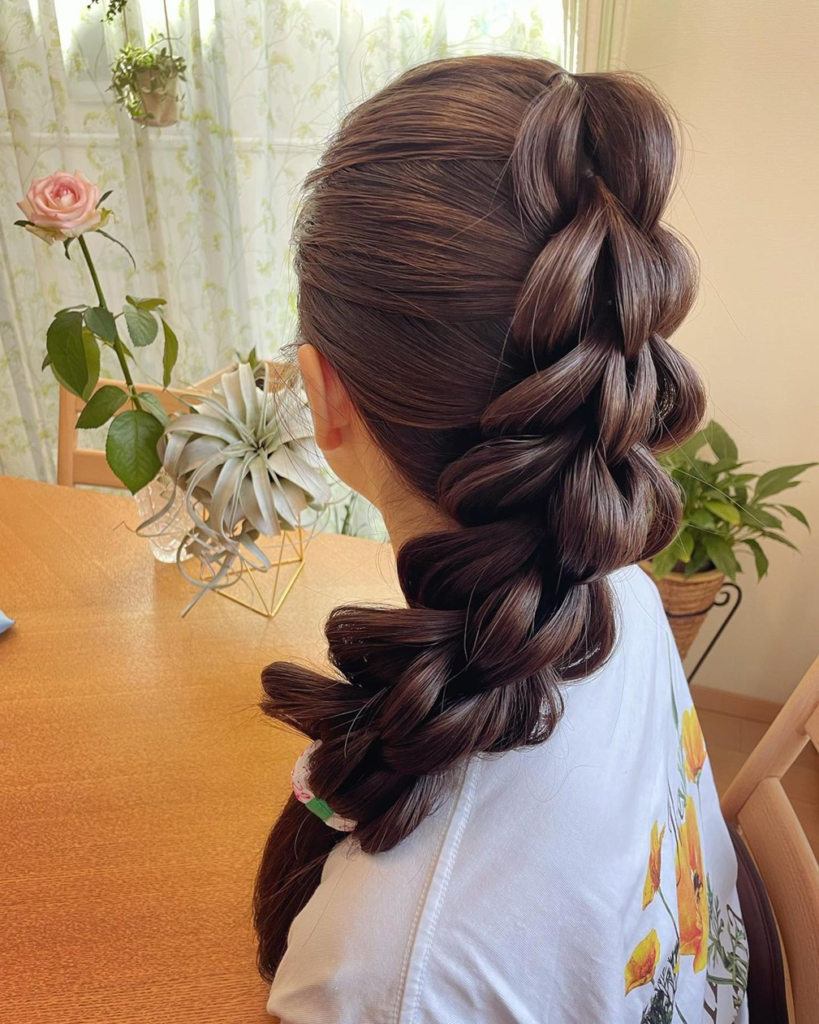 Photo from instagram
Braided Messy Bun
It's only sometimes essential to look perfect and clean. Choosing a braid bun that is meant to be messy can be a nice change of pace and give you more options. This hairdo gives off a laid-back, carefree vibe that works for a variety of events.
This messy braid bun is an excellent choice whether you're walking down the aisle as a bride or just going to the office for the day.
Its flexibility comes from the fact that it can quickly go from a formal to a casual setting. The carefree and purposefully messy look gives your whole look a bit of charm and personality.
So, whether you want a casual and romantic hairstyle for your wedding or a stylish but laid-back look for the office, the messy braid bun lets you enjoy a more carefree and approachable look while still keeping your style.
Double Dutch Braided Hairdo
If you just got some beautiful new highlights, it's time to show them off. A bold choice like double Dutch braids is a great way to do this.
These braids not only bring out the contrast between your original hair color and the beautiful highlights but also give off a vibe of youth and energy.
The double Dutch braids are naturally fun and lively, which makes them perfect for people who want to show that they are feeling fresh and alive.