Homecoming is a special event in the life of every high school or college student. It's a time to celebrate school spirit, create lasting memories, and, of course, look your best.
One of the most exciting aspects of homecoming is choosing the perfect dress that not only reflects your personal style but also makes you stand out in the crowd.
Explore the art of selecting the homecoming dress, ensuring that your entrance at the event is nothing short of spectacular:
Understanding the Dress Code
Before you start browsing through the extensive collection of homecoming dresses, it's essential to understand the dress code for your specific homecoming event.
Dress codes can vary from school to school, so check with your event organizers or school administration for guidelines. Common dress codes for homecoming include:
Formal: A formal homecoming typically calls for elegant, floor-length gowns. Think classic silhouettes, luxurious fabrics, and sophisticated details.
Semi-Formal: Semi-formal homecoming events allow for a broader range of dress options. You can opt for short or long dresses, but keep it classy and refined.
Casual: Some schools embrace a more casual atmosphere for homecoming. In this case, you have more freedom to express your personal style with a shorter dress or even a stylish jumpsuit.
Finding Your Style
Your homecoming dress should be a reflection of your personal style and personality. You always have options to choose from a wide range of styles, including:
Classic Elegance: If you have a timeless and sophisticated style, consider a classic A-line or ballgown silhouette. These dresses never go out of fashion and exude grace and charm.
Glamorous and Sparkly: If you want to make a bold statement, go for a dress with sequins, glitter, or metallic accents. These dresses are perfect for catching the spotlight on the dance floor.
Boho Chic: For a more relaxed and bohemian vibe, consider flowy dresses with floral patterns, lace detailing, or off-the-shoulder necklines.
Modern Minimalism: Minimalist dresses with clean lines and simple designs are perfect for those who prefer understated elegance.
Trendy and Unique: If you like to stay on-trend and stand out from the crowd, look for dresses with unique features like high slits, cutouts, or statement sleeves.
Choosing the Right Color
The color of your homecoming dress is another crucial aspect to consider. There are a plethora of color options available for hoco dresses to suit every taste and complexion. Here are some tips for choosing the right color:
Skin Tone: Consider colors that complement your skin tone. Warm-toned individuals may look stunning in shades of red, orange, or warm neutrals, while cool-toned individuals may opt for blues, purples, or cool pastels.
Personal Preferences: Think about colors that make you feel confident and comfortable. Your dress should reflect your personality and make you feel amazing.
Event Theme: If your homecoming has a specific theme, try to incorporate colors that align with it. This can make your outfit feel more cohesive with the event.
Dress Length
The length of your homecoming dress plays a significant role in your overall look. You can choose from a variety of lengths, including short, knee-length, midi, and full-length gowns. Here's a quick guide to help you choose the right length:
Short Dresses: Short dresses are perfect for a fun and flirty look. They are also great for showcasing your legs and footwear.
Knee-Length Dresses: Knee-length dresses strike a balance between casual and formal, making them suitable for semi-formal events.
Midi Dresses: Midi dresses offer a touch of sophistication with their modest length. They are versatile and can be dressed up or down.
Full-Length Gowns: Full-length gowns are a go-to choice for formal homecoming events. They add an element of elegance and drama to your look.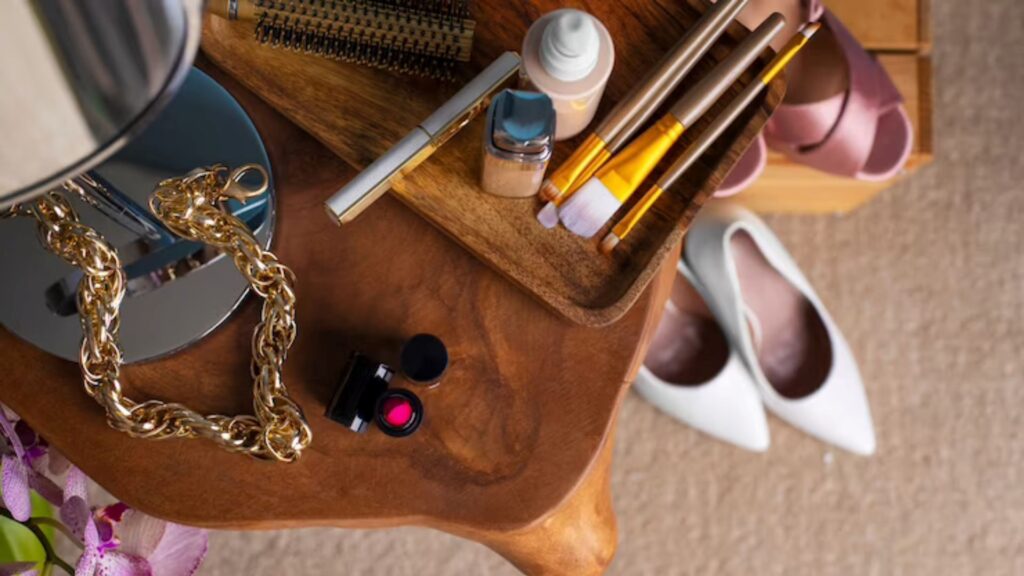 Embrace Accessories
Accessories can elevate your homecoming dress to the next level. You can choose accessories to complement your outfit, including shoes, jewelry, clutches, and hairpieces. Here are some accessory tips:
Shoes: Choose shoes that match the style and color of your dress. High heels can add height and glamor, while flats or low heels offer comfort for dancing the night away.
Jewelry: Keep your jewelry choices in harmony with the dress. If your dress is elaborate, opt for simple jewelry, and vice versa.
Clutch: A small clutch or handbag can hold your essentials while adding a touch of elegance to your look.
Hair and Makeup: Coordinate your hairstyle and makeup with the overall style of your dress. Consider a hairstyle that complements the neckline of your dress.
Conclusion
Selecting the perfect homecoming dress is an exciting part of the homecoming experience. The latest trendy homecoming dresses collection offers an array of options to suit every style, taste, and budget.
When you understand the dress code and your unique style, choose the right color and length, and embrace accessories, your homecoming dress will make you shine on this special night. So, start browsing, and get ready to make a stunning entrance at your next homecoming event!